Don't let Brexit mean Bad Food Britain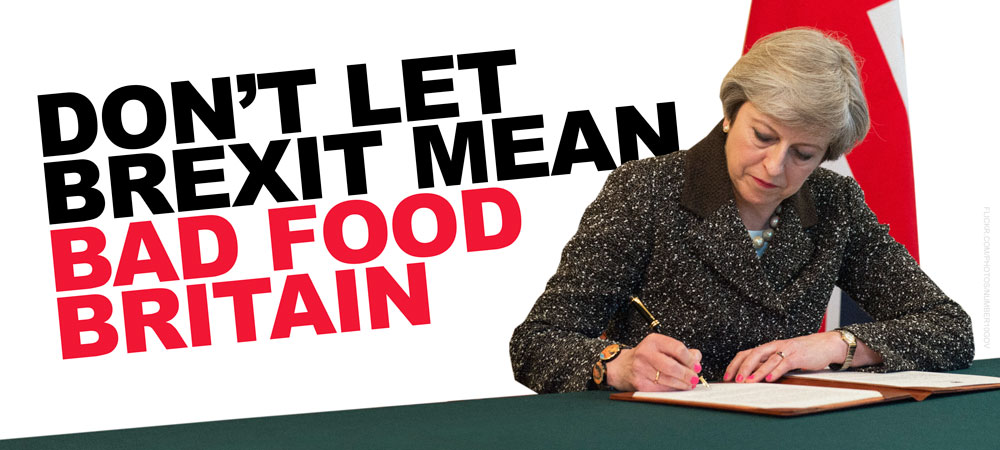 Tell your MP we don't want Bad Food Britain now
Taking back control means that we should keep sensible standards that are already in place, and work in future to make them even better when we leave Europe.
We don't believe that by design, or by default, standards that help to ensure the food we eat is safe, sustainable and healthy should be at risk.
Your MP need to know that you care about good food standards.
Enter your postcode below to find your MP and write to them using our letter. Please include your concerns.