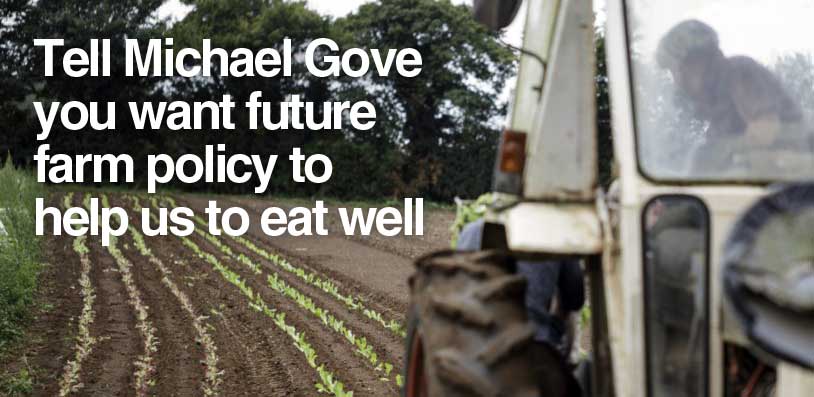 Tell Michael Gove you want farm support to deliver healthier foods, as well as environmentally friendly farming, fair trading practices and high animal welfare.
2018 is a truly momentous time for the future of British farming. Farming is about producing good food for all of us. So farm policy ought to help make sure the food is available, healthy and safe. The Government department that deals with food and farming, Defra, has just launched a consultation on farm policy after the UK leaves the European Union. We think it is good in parts but lacks specifics and misses some key issues like promoting healthier food, and supporting small and family farms, organic farming and sustainable diets. Learn more
Farm support uses taxpayer money. You should have a say in how it is spent! Please tell Defra now.
To send this message to Secretary of State for Environment, Food and Rural Affairs, Michael Gove, add your name and email address. This is suggested text. Please feel free to change the wording, adding your concerns or replace it with a message of your own.